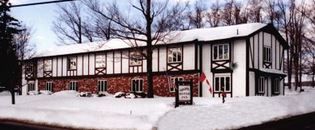 The Lamplighter Motor Inn, located in the center of New London, NH, offers the amenities of a fine motel at reasonable prices. The Lamplighter features 14 spacious rooms, 4 with kitchens. All accommodations have private baths, climate control, cable TV and telephones. We make available a free continental breakfast each morning. There is also a picnic and barbecue area on the property for our guests use.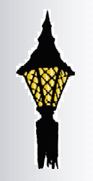 Free Cross-Country Skiing is available at nearby Eastman Touring Center. Located nearby is the Hogan Fitness Center. Downhill Skiing discounts are also available. The Lamplighter is a short walk to many fine restaurants, or browse and shop, tax free, in the many interesting specialty shops in town, all while enjoying the beautiful mountain scenery. The surrounding lakes, golf courses, and mountains offer year 'round recreational activities just minutes from the motel.
We are dedicated to our guests and to making Lamplighter Motor Inn your "home away from home." For all this, the Lamplighter offers the most reasonably priced accommodations in the area.